---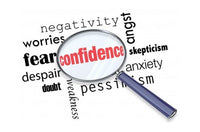 Employability Skills and Confidence Building Course
Gosport Discovery Centre
Wednesday 1st, 8th, 15th and 22nd November 2023
9.30am to 2.30pm
Learners will develop their ability to overcome barriers into employment, build their self-esteem and create a positive attitude to working with employers, as well as learning the techniques and skills needed to be successful at interview.  
This course has been developed to support each individual's mental wellbeing, with techniques such as mindfulness, daily gratitude activities, grounding exercises and breathing techniques to boosting their journey into a stronger, more optimistic future. By identifying personal strengths, skills and passions, they can create strategies for overcoming barriers into employment and training. 
This course will help to support each individual with the skills and confidence they need to explore finding a range of employment opportunities, as well as exploring roles within the voluntary sector by identifying their 'dream' field of employment. With the guidance and support of the employment tutor, they will learn how to search and apply for jobs by direct targeting the employer, how to write a successful CV and covering letter, as well as building on their personal skills to improve their mental output and long-term thinking patterns.

List at least 5 personal transferable skills that employers are seeking
Practice breathing and grounding techniques, and mindfulness activities, to establish a calm demeanour before, during and after interview
Identify your 'Super Skills' – why are they transferable!
Identify the importance of essential and desirable skills in employment – you have more than you realise!
Identify direct targeting of employers and how to find adverts for your dream employment opportunity
Describe the importance of effective communication skills (verbal & non-verbal)
Create an accessible and relevant CV and covering letter
Who is this course for: For anyone looking to boost their levels of confidence and gain vital skills in being able to progress into employment (part time or full time), through practical interview skills and understanding your 'Super Skill Set'.  Everyone is welcome!
Previous knowledge or experience: None required
How will I learn: Tutor input, paired and group discussions, written work, and group work
How will I be assessed: Self-assessment and tutor discussions
What shall I bring: Please bring a packed lunch
Next steps: This course could lead into further development opportunities, or similar courses set at the same level, or advanced learning leading onto accredited courses

Attendance is expected at each session to ensure that you get the most out of your learning experience and to minimise disruption for other learners. Please advise the venue/tutor of any absence you may have.

You will be contacted by a member of the learning in Libraries team prior to the course. We are unable to process your booking without a phone number.

Please note that due to circumstances outside of our control we may need to move this course online. Please give consent to your image appearing on our virtual learning environment Zoom.

If this event is sold out please contact learningInLibraries@hants.gov.uk so that we can inform you of any future courses.

To join our mailing list please select yes. You can unsubscribe at any time by emailing learninginlibraries@hants.gov.uk