---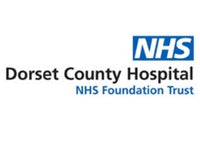 Hampshire DofE Gold Residential - Introduction to Medicine
Monday 15th July to Friday 19th July 2024
Hampshire County Council are thrilled to offer a 5 day/4-night Introduction to Medicine residential, in conjunction with Dorset County Hospital NHS Foundation Trust. Are you thinking about becoming a Doctor? If yes, then this is the residential for you!
Closing date for booking is 24th June 2024.
Where
Dorset County Hospital
Staying at local bunkhouse accommodation
What's included?
Accommodation and all meals
Transport from and to Winchester (if required)
All transfers to and from Dorset Country Hospital
This 5-day residential combines theory with practical experience around life as a medical student and junior doctor, with a focus on key transferable skills
A written reference from the hospital for your future applications in the medicine world!
What's involved?
Specialities talks, meeting trainee doctors and medical students
Life as a medical student
Life as a junior doctor
How to progress as a doctor
Work experience and volunteering opportunities
Medicine in Developing World
Shadowing opportunities with doctors
Practical skills
Simulation and Resus training
Talks from Southampton medical school: to include; top tips on how to write a personal statement
Through practical workshops, lectures and seminars you will explore the industry, understand the opportunities on offer, and what you need to do to get to where you want to be.
Participants feedback
"A very good and enjoyable residential, I gained a valuable insight to medicine and would definitely recommend this to anyone wanting to pursue a career in medicine"
 Thomas - Romsey
"Really fun residential! It was really interesting hearing from lots of different specialties and also spending time with other people doing their Gold DofE"
 Jasmine - Wycombe Abbey School
Details and booking
Full price: £685.00
Deposit: £137.00 (and 2x instalments of £274 at later dates).
If the deposit option has been chosen, you will be sent a link to the instalment page for later payments.
For more information on this Gold Residential, please contact dofe@hants.gov.uk
Cancellations
If you wish to cancel your place on the residential, please notify Hampshire DofE office as soon as possible.
Cancellations made 12 weeks before the start date of the residential – Hampshire Outdoors will reimburse the participating individual 90% of their payment.
Cancellations made between 12 and 6 weeks of the residential – Hampshire Outdoors will reimburse the participating individual 50% of their payment.
Cancellations made within 6 weeks of the start date of the residential – The participating individual is liable for the full fee; no refund will be available.
Please note: This residential is run on minimum numbers. If they are not reached, a full refund will be issued.
All of the above information is required, so please complete each box or it may cause a delay in successful booking.
Your booking is not confirmed until a signed medical form has been returned (you will be sent this after booking your place).