---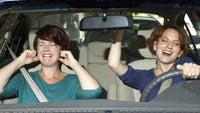 Sing Your Way to Better Mental Health
New Milton Library
Wednesday 10th, 17th, 24th, 31st January, 7th February 2024
10.00am to 11.00am

Develop confidence and expression in your singing by developing range of techniques. Improve your wellbeing through singing.
Use your voice correctly
Demonstrate basic vocal technique
Apply vocal technique to new songs
Describe how singing increases your confidence and improves mental health
Use singing to lift mood
Describe how breathing techniques used in singing are beneficial to physical health
Who is this course for: This course is open to anyone who enjoys singing
Previous Knowledge or Experience: No previous experience is needed, and you do not need to be able to read music as all songs will be taught by ear
How will I learn: You will learn to improve your singing voice and mood through a range of exercises and songs from around the world
What shall I bring: A bottle of water and a pencil (word sheets will be provided)
Next Steps: Developing your singing further in a choral setting or by having individual singing lessons to develop further repertoire
If a learner decides to withdraw from a course before a course begins, the following charges should be made:
5 working days or more before course starts a full refund will be issued
No refunds will normally be made if a learner withdraws from a course less than 4 working days before the start of the course
Attendance is expected at each session to ensure that you get the most out of your learning experience and to minimise disruption for other learners. Please advise the venue/tutor of any absence you may have.
You will be contacted by a member of the learning in Libraries team prior to the course. We are unable to process your booking without a phone number.

Please note that due to circumstances outside of our control we may need to move this course online. Please give consent to your image appearing on our virtual learning environment Zoom.

If this event is sold out please contact learningInLibraries@hants.gov.uk so that we can inform you of any future courses.

To join our mailing list please select yes. You can unsubscribe at any time by emailing learninginlibraries@hants.gov.uk