---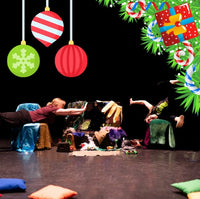 StoryTribe: What Is Christmas?
Havant Library
Monday 18th December 2023
10.30am
A special festive edition of family fun, creative games and interactive storytelling, where imagination roams free. Help our intrepid improvising storytellers create the greatest story NEVER told as you watch your own suggestions weave a tale of...who knows what! 
Come and join us to complete the (seasonal) magic! 

Suitable for ages 4-9. One ticket per attending child required, accompanying adults go free.
Free