---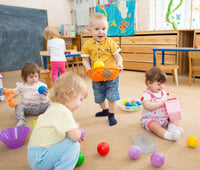 E-learning training - Committee and Governance
Moodle training

Aim of the training is to provide an overview linked to the roles and responsibilities of those in governance of childcare provision.
This eLearning course is aimed at new owners, directors, trustees of group childcare provision and consists of information and quizzes for you to test your knowledge and understanding.
Price: £12.00

NOTE FOR HAMPSHIRE SCHOOLS – please be aware that Hampshire schools must pay for training using IBC Internal Trading, so are unable to use this Shop.
Hampshire schools should submit this online booking request to book a place, remembering to include the contact name and SAP user-id of the finance/business officer.
This will allow SfYC to raise an Internal Supplier Request for the school to complete and make payment.
(Academies and independent schools are able to use payment cards)
NON-HAMPSHIRE, OUT OF COUNTY SCHOOLS AND SETTINGS – All schools, settings and other organisations outside of Hampshire will be charged a 15% surcharge on top of the standard cost.  If a member of the SfYC team needs to travel outside of the county to deliver training, expenses/mileage may be charged from the Hampshire border. Price on application.