---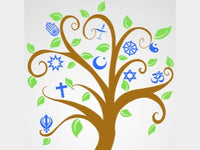 Order your marriage certificate for Religious Buildings ceremonies in Hampshire.
You can order your certificates now. Once your ceremony has taken place you will need to deliver your document/schedule back to your local registration office.
Basingstoke - Goldings, London Road, Basingstoke, RG21 4AN
Fareham - 4-8 Osborn Road South, Fareham, PO16 7DG
Lymington - Lymington Library, North Close, Lymington, SO41 9BW
Winchester - Castle Hill, Winchester, SO23 8UH
Please allow 15 working days after the date the document/schedule is returned to receive your certificates.
Standard Service - £11.00 per certificate, issued within 7 days of your document/schedule being received at the Registration Service, sent by 2nd class post.

Overseas payments and shipping is unavailable for this product, if you do make an order for this product from outside the UK it will be void and refunded.