---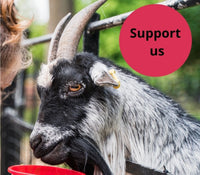 Support Staunton Farm with a donation

Here at Staunton Farm, we undertake daily work to maintain and upkeep the farm – this includes caring for and feeding our animals, updating and transforming the site for our visitors and preserving the wonderful history of the Staunton Farm and Gardens estate.

If you love Staunton Farm and would like to help support us, you can make a donation. Any funds you donate to us will be invested back into the farm and Hampshire's countryside. Whatever you can afford, it all makes a real difference.

Thank you for supporting us.