---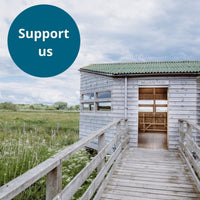 Support Titchfield Haven with a donation

Here at Titchfield Haven Nature Reserve, we undertake daily work to maintain and upkeep our beautiful site – this includes caring for our plants and trees, maintaining our boardwalk, transforming the site for our visitors, delivering educational resources and preserving the fascinating history of the reserve. We also work to keep our green spaces safe, accessible and enjoyable for all its users – from Hampshire and further afield.

If you love Titchfield Haven Nature Reserve and would like to help support us, you can make a donation. Any funds you donate to us will be invested back into the reserve and Hampshire's countryside. Whatever you can afford, it all makes a real difference.

Thank you for supporting us.